Parking Information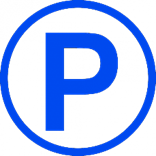 Below you will find information related to parking options related to the property.
Parking Managed By:
PMI, Inc.
Hours of Operation:
Monday - Friday 6:00 a.m. to 8:00 p.m.
Saturday - Sunday Closed
Monthly Parking passes: 24 / 7 access
Location:
Entrance on 20th Street, NW
Rates:
Visit PMI to find daily and monthly parking rate information and to submit a request for a monthly parking permit.